Seaforth has everything for mind body and soul, from churches to things of a more esoteric nature.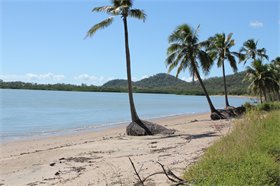 You'll be surprised at whats happening around the place if you just go looking.
Churches
The Churches in Seaforth have a small but devoted flock and enjoy relaxed and regular services.
Uniting Church – 9am 1st and 3rd Sunday every month.
Anglican Church – 5:00pm 2nd and 4th Saturday every month.
Catholic Church – 7:00am Mass every Sunday.
Revitalize
Tai-Chi Classes – Sporadic dates, call Leanne 0428 181 824 for details.
Kundalin Yogo Classes – Every Tuesday at 6:15pm.
Therapeutic Massages – Shirley 0419 689 377.
Aromatherapy, Reflexology, Therapeutic and Deep Tissue Massages – Will Come to you Stephanie 0407 754 941.